Prijs
Vanaf 30,40 EUR / 30 min.
De prijs is inclusief 20% korting op een cursus.
Geeft les:
Zang, Klassieke zang, Zang, Piano, Muziektheorie, Klassieke zang, Muziektheorie
Over Viola
Music is a blessing and I love to be the channel to share it to the world! I am someone who had been enjoying singing out of my heart from the age of two. After years of dreaming to be a professional singer, and finally convinced my parents that singing is what I need to learn to fulfill my life, I have finally found my dream come true!

About my lessons:
I believe everyone should have the privilege to learn and discover their own unique ability, with the most expressive and intimate instrument on earth, the human voice.
Therefore, my lessons revolve around the most profound and healthy singing technique of bel canto, and open the door for all students to their own choice of music genres, in the guidance of profession singing advices on maximizing each singer's unique gifts.

Contents:
- Singing Techniques
- Piano Techniques
- Solfege and Ear-training
- Music Theory
- Role and Scene Interpretation
- Finding your Voice Type and singing potential
- Dealing with Stage-Fright and performance stress
- Audition Training


Biography:

Viola Cheung, born in Hong Kong, has graduated as a master student from both Royal Conservatory of The Hague and Codarts Rotterdam. She is a scholarship receiver from Hong Kong Baptist University and was featured in Young Music Maker documentary by Radio Television Hong Kong.

After her successful debut as Königin der Nacht from Mozart's Die Zauberflöte in 2017, Cheung toured in 18 cities of the Netherlands and Belgium with the role between 2019 and 2020 with Silbersee and Toneelmakerij. In 2021, she performed as Liu in Puccini's Turandot with OperaGezelschap Bel Canto.

Cheung has also performed more than thirty premieres of new compositions, including leading role in Seconds of Fear by Kaori Neus in the Opera Forward Festival by Dutch National Opera, songs and ensemble works performed in Composers' Festivals of Amsterdam and Rotterdam, Dag in de Branding Festival, Rewire Festival and November Festival.

This year, Cheung is performing two country tours with Doelen Ensemble and NKK NXT. She sang in masterclass and concert with International Vocal Competition s' Hertogenbosch. She was also invited as one of the juries for the Water Cube Cup Chinese Song Contest Netherlands division 2022.

Summary of Qualifications:
2020 - Master of New Audience and Innovative Practice, Royal Conservatory of The Hague
2017 - Master of Classical Music, Codarts Rotterdam
2015 - Bachelor of Art in Music, Hong Kong Baptist University
2015 - Licentiate of Trinity College London (LTCL) – Singing Recital with Distinction
2013 - Associate of Trinity College London (ATCL) – Singing Recital with Distinction
2013 - Associate Degree of Art in Music, Hong Kong Baptist University
2012 - Member of Composers and Authors Society of Hong Kong
2012 - Grade 8 Singing from, Associated Board of the Royal Schools of Music (ABRSM)
2012 - Grade 8 Music Theory, The Associated Board of the Royal Schools of Music (ABRSM)
2009 - Grade 8 Piano, The Associated Board of the Royal Schools of Music (ABRSM)

Want to know what your voice is capable of?
Come for a trial lesson and consultation!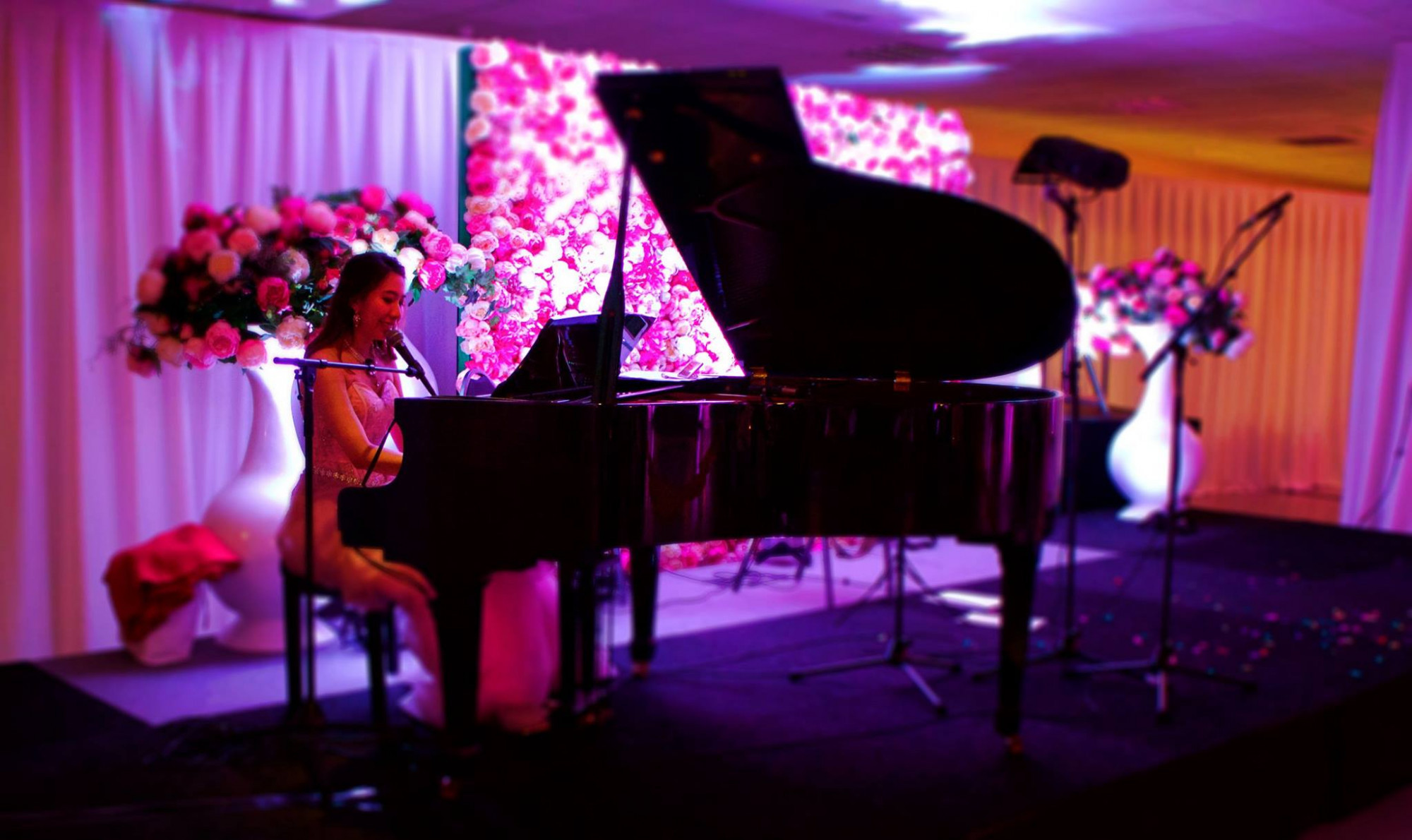 Aanbevelingen van Viola
5
(3)
Aangemaakt op 25/11/22
Een top docente! Ze kan heel snel je problemen bij het zingen horen en met de juiste oefening oppakken. Je voelt je helemaal ontspannend om samen met haar te zingen. De les is niet alleen nuttig maar ook erg gezellig!
Aangemaakt op 04/11/21
was very educational the lessons I give her a 5 because because I do learn something I'm happy more hope see you next time
Aangemaakt op 24/12/20
Viola is a thoughtful, attentive teacher. I took lessons about 1 year ago and with no musical experience I was quite nervous but she quickly put me at ease. Because her response has been consistently patient and encouraging. She listens and observes carefully to make sure that I pick up the right playing habits early in the process like finger position, wrist movement, etc. I have been pleased with Viola both professionally and personally, she is a talented piano teacher whose passion for music is obvious and contagious. I highly recommend her!
Meestal begint het hier:
Reactietijd 37 uur. en 6 min.
Locatie
Snelle reactie

De muzikant reageert gemiddeld binnen 48 uur op een nieuwe aanvraag van een leerling

Persoonlijke video

De muzikant heeft op zijn docenten-profiel een presentatievideo van zichzelf geupload

Goede aanbevelingen

De muzikant heeft minimaal 3 aanbevelingen van leerlingen met gemiddeld een minimum van 4 van de 5 sterren.

Hoge inzet

Van een SuperTeacher wordt verwacht dat deze goed is in het motiveren van leerlingen en dat deze in staat is de leerling voor langere tijd aan zich te binden.
Meestal begint het hier:
Reactietijd 37 uur. en 6 min.