Prijs
Vanaf 44,00 EUR / 45 min.
De prijs is inclusief 20% korting op een strippenkaart.
Geeft les:
Klassieke zang, Koor, Zang, Muziektheorie, Solfège, Harmonieleer, Piano
Over Marta
Hello! Welcome to my profile!
My name is Marta, I am an enthusiastic singer and singing teacher, and music has been a great love and passion my entire life. Ever since I was a child, I had a dream of being a teacher. After I started teaching, about 15 years ago, it was more challenging and more beautiful than I could have ever imagined. In my lessons, I am always trying to find a balance between having fun and learning so that the lesson is not too easy but also not overwhelming.

Would you like to learn a classical aria or a musical or pop song? Would you like to improve your technique? Would you like to learn how to read music? Or maybe you just want to have fun with a lot of good music?
Would you like individual lessons or you prefer to have singing lessons together with one or more friends?

Different options for lessons that I am offering are described below and all of them can be modified and adjusted according to the wishes and needs of the student. All the options for different lessons are possible as individual or group lessons.

SINGING LESSONS FOR TEENAGERS AND ADULTS
Singing lessons are not only an opportunity to learn singing and something new about music but also an opportunity to learn a lot about ourselves, express emotions, improve memory and focus, forget about everyday worries, and have fun! I believe that care and awareness of our own bodies, thoughts, and emotions are the key to progress as a singer, but it is also beneficial in our daily lives and for our health.
Yes, singing can help with that a lot!
During singing lessons, we will be searching for a deeper meaning of the story and different ways of interpretation, with attention to healthy singing technique, pronunciation, and style. The lessons consist of breathing exercises, vocal warm-up exercises with a specific technical goal, and work on the desired repertoire - meaning of the words and story, vocal technique, pronunciation, interpretation, and style.

SINGING LESSONS FOR CHILDREN
Singing lessons for children is an integrated method that combines singing with solfeggio. It consists of playing musical games and singing children's songs and through those developing intonation, musical hearing, musical memory, sense for pulse and rhythm, all with the attention to healthy singing.

SIGHT-SINGING LESSONS
An intense course where you will be learning how to read music at sight. The lessons consist of sight-singing only, beginning from the easiest level, and gradually learning how to read more and more difficult music. You will develop skills needed for sight singing as well as a certain way of thinking appropriate for sight singing. (There is no technique of singing or interpretation involved in these lessons.)

SOLFEGGIO LESSONS (individual or group lessons, for children from 8 years old, teenagers and adults)
In these lessons, you will learn how to bring the written music to life (sight-singing), how to discover and put on paper the music you hear (musical dictation), and how to build scales, intervals, and chords. This knowledge is needed and examined in every conservatoire and music academy. For some conservatories and academies, this is an obligatory pre-requirement and elimination factor on entrance exams. It is an inevitable part of every professional music education.

MUSIC THEORY LESSONS
Through music theory lessons you can learn about the structure of music and develop some very useful music skills such as reading music (sight-singing or sight-reading).
Music theory lessons can include if desired: solfeggio, harmony, counterpoint, music form, analysis, and/or other music theory-related subjects. For each subject, we can make a special program, depending on the wishes and needs of the student.

AUDITION TRAINING AND PREPARATION FOR EXAMS
We can make a special program to prepare you for auditions concerning singing and/or music theory. It includes preparation for entrance exams, regular exams on conservatories, or preparation for various exams, such as ABRSM exams.


MY EDUCATION
Music Theory (MA), Music Academy Zagreb, Croatia
Baroque singing (BA), Royal Conservatoire The Hague
Classical singing (MA), Royal Conservatoire The Hague

MY EXPERIENCE/QUALIFICATIONS
15 years of working experience:
- Teaching music theory subjects in music schools
- Teaching singing (private lessons)
- Singing solo and in professional choirs in Croatia, Netherlands, Germany, France...
- Vocal coaching and conducting amateur choirs

SHORT BIO
I'm a versatile singer with a specialization in both, baroque and classical singing. I graduated baroque singing and classical singing from The Royal Conservatoire in The Hague. The most important project during her studies was Mass in B minor by J. S. Bach on Juilliard, New York, where I performed as a choir member. As a soloist I performed roles such as "Dido" in a concert performance of Purcell's Dido and Aeneas and "Poppea" in a semi-staged performance of Monteverdi's L'incoronazione di Poppea, "Zweite Israelitin" in C.P.E. Bach's oratorio Israeliten in der Wüste on the Festival Musica Sacra Maastricht, and songs by A. Diepenbrock in the small halls of Concertgebouw Amsterdam and TivoliVredenburg Utrecht. I perform regularly as a soloist in baroque cantatas and oratorios. Recently I performed as soprano solo in Mass in B minor and Magnificat by J. S. Bach, Dixit Dominus by Vivaldi, and as "Filia" in oratorio Jephte by Carissimi and Matthäus-Passion by J.S.Bach. As a choir singer, I worked with The Netherlands Radio Choir, Rotterdam Symphony Chorus, Bachkoor Holland and Croatian Radiotelevision Choir.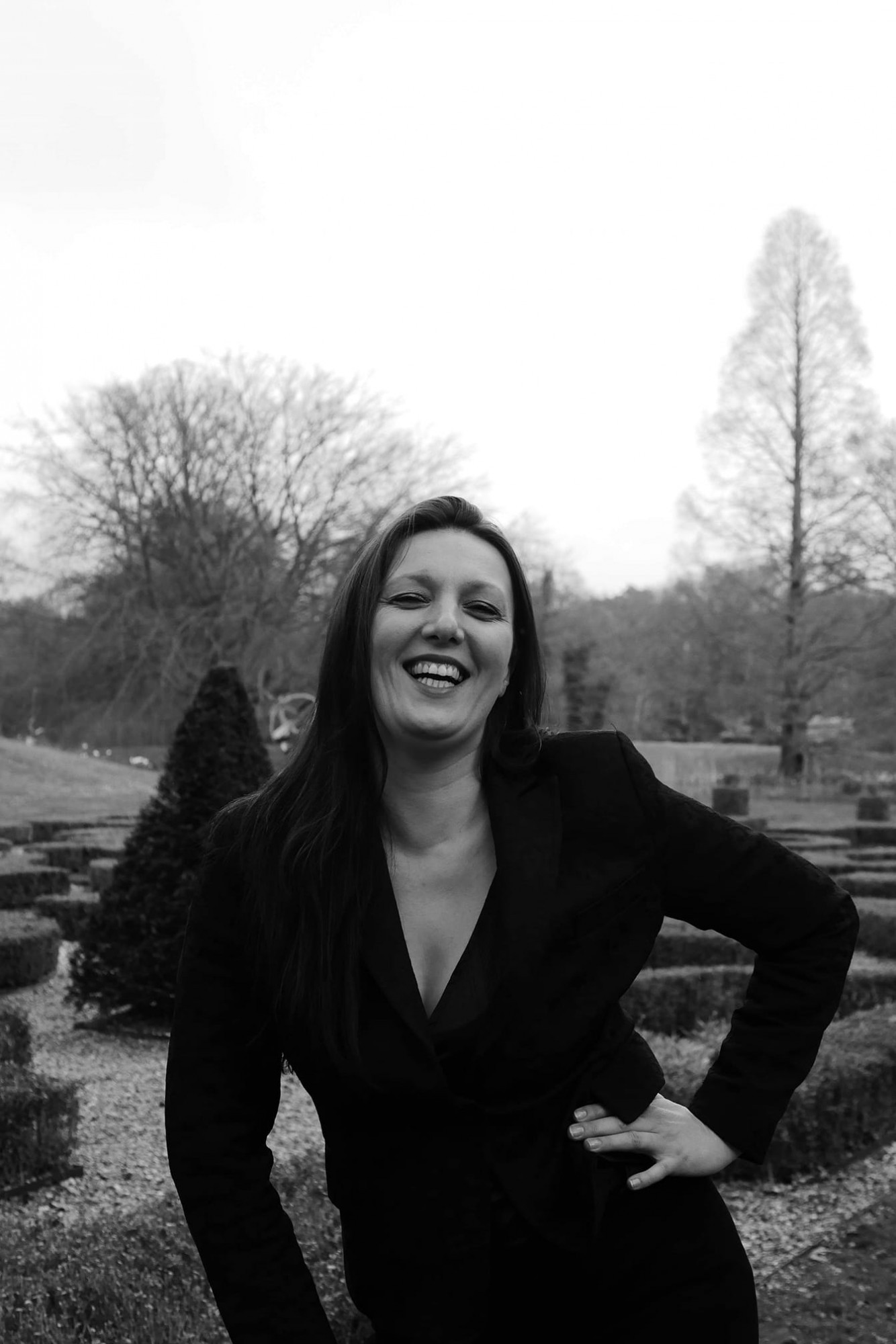 Meestal begint het hier:
Reactietijd 11 uur. en 31 min.
Snelle reactie

De muzikant reageert gemiddeld binnen 48 uur op een nieuwe aanvraag van een leerling

Persoonlijke video

De muzikant heeft op zijn docenten-profiel een presentatievideo van zichzelf geupload

Goede aanbevelingen

De muzikant heeft minimaal 3 aanbevelingen van leerlingen met gemiddeld een minimum van 4 van de 5 sterren.

Hoge inzet

Van een SuperTeacher wordt verwacht dat deze goed is in het motiveren van leerlingen en dat deze in staat is de leerling voor langere tijd aan zich te binden.
Meestal begint het hier:
Reactietijd 11 uur. en 31 min.